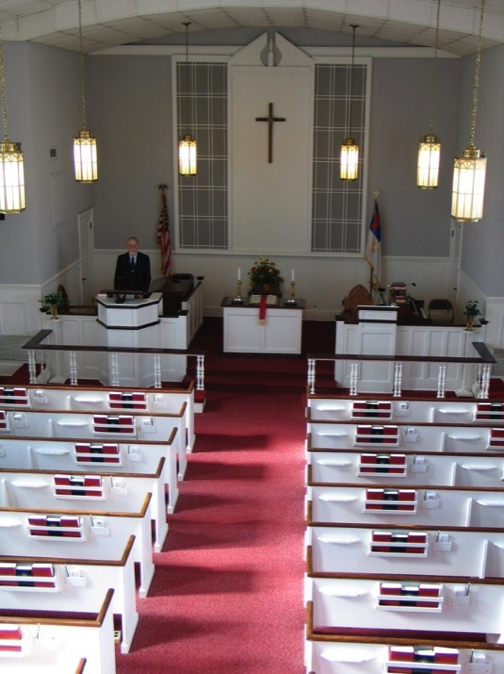 Sunday Services will resume on
21 June. Request attendees sit in designated pews, avoid physical contact, and wear masks before and after the service. All other church activities are canceled until further notice.
Sunday Worship Services:
11:00 to 12:00 AM
Adult Sunday School:
10:00 to 11:00 AM
Wednesday Bible Study and
Supper:
5:30 to 7:30 PM each Wednesday
except for the weeks when the
Women of the Church meet.
Women of the Church:
11:00 AM to 1:00 PM
the second Monday of each month